Schools and Education Information
Crowley County is served by an excellent education system, with everything from preschool to college and post-graduate college courses available within a short distance. Children who attend the Crowley County RE-1J school district receive a quality K-12 education in a safe environment that has an excellent track record in providing a solid foundation for its graduates. The small class sizes throughout the district enable our teachers to focus on the academic needs of each student. The middle and high school students compete in a wide variety of sport and academic competitions. Clubs abound at Crowley County High School, including Honor Band, History Club, Honor Choir, Science Club, Jazz Band, Chess Club, Knowledge Bowl, National Honor Society, FFA, Tri-M Music Honors Society, FCCLA, FBLA, Future Teachers of America, and Spanish Club. The High School sports program has produced state championships in baseball, basketball, wrestling and track, plus several individual titles. The Crowley County schools score at or above the state required levels for student achievement in the state testing standards given each year and eighty percent of the graduates go on to college with sixty percent of those graduates receiving scholarships, including three past Boettcher Scholars.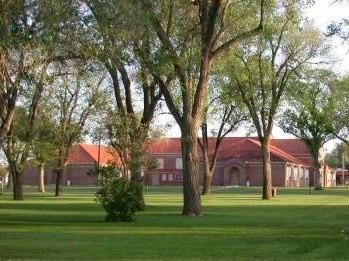 Kids' Campus, located in Ordway, offers superb daycare and pre-school services for young families. The small class sizes and dedicated, caring staff provide a fun, safe, kid-friendly environment for young children to excel. The daycare center at Kids' Campus offers excellent daycare and after school services for busy families at very reasonable rates. The state approved pre-school program combines stimulating class activities with fun field trips for hands-on learning to prepare children both socially and academically for school. At Kids' Campus they believe that healthy bodies go along with growing minds and the children are provided with nutritious meals and snacks throughout the day. The convenient hours, affordable rates, safe environment and fun factor all add up to Kids' Campus being the best place for young children to grow and learn in Crowley County.
Higher education is accessible within a short driving distance from Crowley County. Otero College, located 30 minutes away in La Junta, offers a full two-year curriculum in a variety of fields and select four-year degrees. Otero College also offers certification in specific fields including an excellent nursing program, law enforcement academy, Cisco Certified Networking, Microsoft Certified Systems Engineer and several other outstanding programs. Colorado State University-Pueblo is about a 45-minute drive and offers a full range of baccalaureate degrees as well as graduate degrees in select fields. Pueblo Community College, located in Pueblo, offers a variety of trade and two-year programs, and limited four-year degrees.